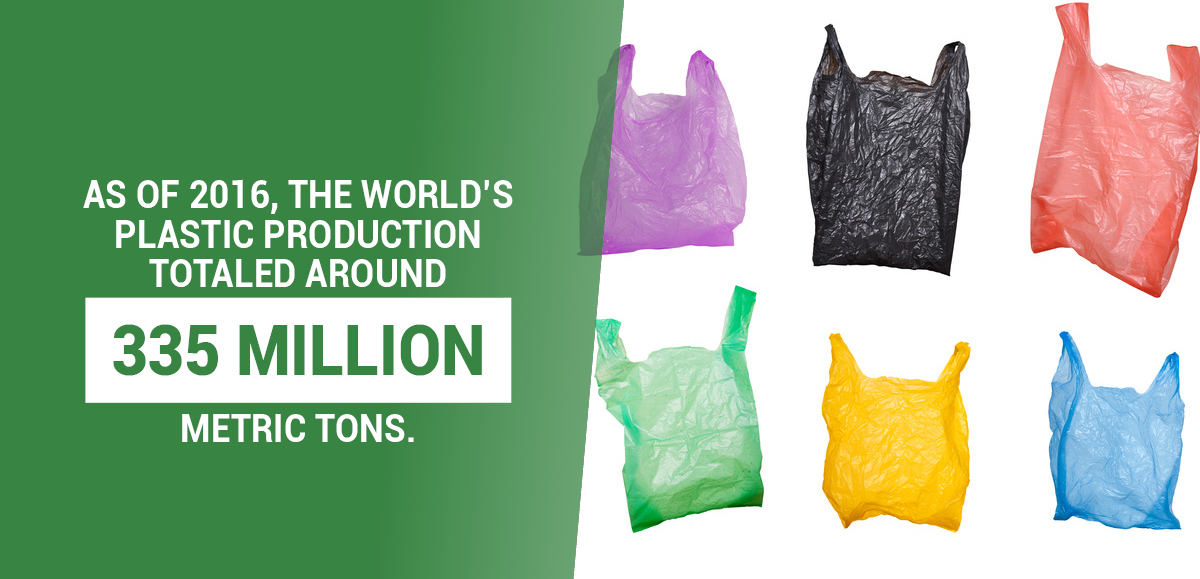 Plastic is everywhere. From your toothbrush and computer to your cutlery and water bottle, we use so much plastic every day that it just seems like a natural part of life. Unfortunately, that makes it easy to become insensitive to the damage it is doing to our environment.
Here are some facts about the world's plastic use that may make you think twice the next time you choose a plastic bag or container over a reusable bag or tote.
As of 2016, the world's plastic production totaled...
Continue reading this post »